RMS Reporting
Our on-site reports cover the macro to the micro, to give you a clear understanding of how your roofing asset is functioning.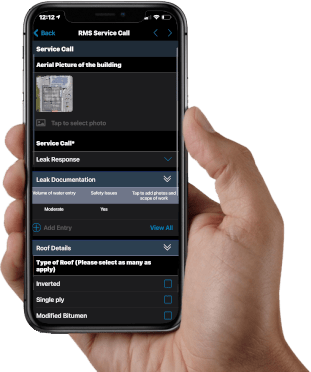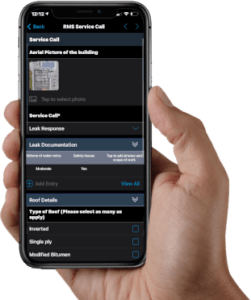 Quick. Candid.
RMS can monitor and track conditions on your roof, tracking summer heat temperatures and winter snow depths, ensuring underlying support structures aren't overloaded and decay of chemicals in certain roof types hasn't reached a compromising point.
In addition to consistent, comprehensive reporting, from the granular details to the big-picture perspective, RMS shows you the photographic evidence of required maintenance and repair.
This data can be tracked over time to help equip building predict and prepare for future building maintenance requirements.
You get the data.
You get the knowledge.
You make the decision.
Take back control of your building's single most important asset.